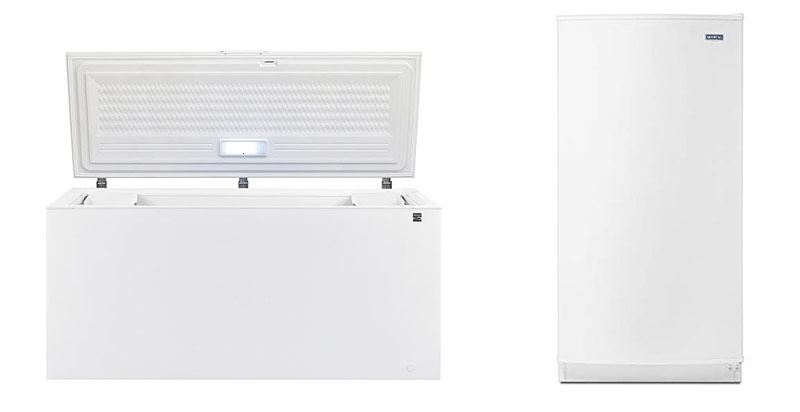 Your freezer keeps your food supplies fresh a lot longer than it would normally last, yet these appliances don't always get the credit they deserve. Think about it, without your freezer, you wouldn't be able to shop groceries in bulk and reduce your weekly trips to the grocery store. The appliance helps keep your dairy products, meat, fruits and vegies from going stale. For folks who love fishing or hunting, a freezer is the perfect solution for keeping all that meat or fish fresh for days. Avid gardeners can also count on this appliance to store the fresh produce they harvest each week.
But freezers aren't just valuable to us at home. These machines are indispensable to food business owners and grocery store owners who need to keep their perishable supplies fresh until they can sell them. In these businesses, a crashed freezer could result in massive losses given that a lot of the foodstuffs start to go stale within a day or so.
Given the important job that your freezer does, it's only prudent that you would do your best to keep yours in good shape for as long as possible. The last thing you want is for the appliance to break down when you need it the most. An ideal way to take care of your freezer is by investing in routine care and maintenance. Even more importantly, you need to constantly stay on the lookout for freezer defects so you can address them promptly. But what prevalent freezer problems should you be looking out for?
Common Freezer Malfunctions
All freezers, regardless of their make, size, or type will occasionally experience a defect. Among the most prevalent problems are:
The freezer will not turn on
The freezer does not cool
The appliance takes longer than usual to cool
The machine overcools
The freezer leaks water
The freezer fails to automatically defrost
The machine makes a lot of noise
The cycling off feature is not working
The door of the machine is not functioning properly
If you have noticed any of these problems, it is important that you take action right away. In many cases, a small freezer malfunction can escalate and cost you a fortune to fix. But that's not the only problem you need to worry about. If your freezer does not work properly or at all, then it isn't serving the purpose you bought it form, and it's only a matter of time before all your food spoils. A noisy or leaky freezer, even when it is still cooling, is a nuisance in the house. The great news, however, is that you can always find a solution for freezer defects.
So What Should You Do?
Freezer defects can be addressed in one of two ways. You could decide to replace the malfunctioning freezer with a new one. That, of course, means spending a significant amount of money, given that most freezers cost at least a few thousand dollars apiece. The other option is to seek professional appliance repair service, which is both cheaper and quicker. If your freezer has become defective, reach out to us at Arrowhead Appliance Repair to help you out. You can count on us to restore your freezer to perfect working order in no time at all.
Why Choose Arrowhead Appliance Repair?
Because we boast the best track record when it comes to top notch service delivery. Through the years, we have provided lasting solutions to all kinds of freezer defects for both residents and business owners of Arrowhead and beyond. We boast an ample team of vastly experienced technicians always on call to repair your appliances at short notice. All our experts are industry certified, so you can be sure that your freezer is in professional hands. We know that your time and convenience are important, so we do whatever it takes to provide same day service. We also provide an upfront all-inclusive quote for repair costs so you can make a decision. You'll find that our rates are very pocket friendly. As soon as we've gotten your appliance running perfectly once again, we are careful to clean up the area before leaving. We want to make sure that you are not just getting the best service there is, but that the appointment is as stress-free for you as possible.
Besides repairing your freezer, we are also happy to provide appliance maintenance service. Our services are available 24/7.
Contact Us
Would you like to make an inquiry or request a repair? We can be reached at (909) 219 6572