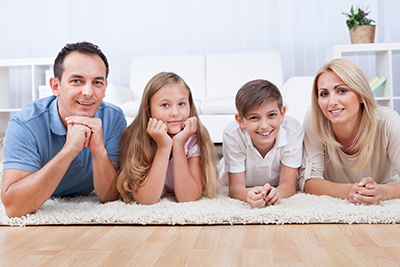 Every home has appliances, whether it's refrigerators, cooking ranges, or ovens. These appliances are critical in ensuring daily life progresses smoothly, and it is necessary that they are properly taken care of. There are many appliance repair experts, but most of them are usually trained to work on a particular appliance.
Normally, people have to call different experts to repair different appliances, something that can be daunting. However, if you live in Lake Arrowhead, CA, count yourself lucky as you are in close proximity to professionals who can work on any type of appliance, regardless whether it's an Electrolux, AGA, True, or Sub-Zero brand. Below are some of the services we offer.
Refrigerator Maintenance and Repair
California is a warm place, means that almost every household owns a cooling unit, whether it's a fridge or a cooler. These appliances are critical for storing foodstuff bought in bulk. But, once your refrigeration unit starts malfunctioning or completely stops working, good times can fast turn into a disaster.
Whether the unit is used at home or at a commercial level, having the right people handle the repair job is key to reviving the unit. Our experts have the know-how on refrigeration units manufactured by Liebherr, Bluestar, GE, DCS, just to mention a few. The faster you call our services, the faster your appliance will be back in operation.
Stove and Range Repair
You will never miss a stove or range in any home. There are also restaurants in Lake Arrowhead that use a wide range of stoves and ranges. As such appliances also need maintenance, our technicians have been taught how to handle different brands like Bosch, LG, U-Line, American Range and even Maytag. Whether clients call regarding their home stoves or commercial ones, our technicians will be on time to repair them without excuses. Your family or guests no longer have to wait too long for their food to be ready.
Oven Maintenance
Ovens are an essential appliance for anyone who loves cooking and entertaining guests. Through years of working, the residents have learned to trust our services whenever they have problems with their ovens. We have a specialized team that works on ovens, who can accurately assess and repair them on the spot. If the oven needs replacement parts, you can also trust our services since we have the right parts whether your oven was manufactured by Gaggenau, Paykel, KitchenAid, or Kenmore.
Dishwasher Repairs
A dishwasher is an essential appliance especially for people who tend to cook a lot and use many utensils. Our technicians know that a malfunctioning dishwasher can rob you of precious time with guests as you may have to wash dishes by hand. Furthermore, dishwashers come in various brands, all with different mechanisms, and you might not know who to call. With our services, you no longer have to deal with expensive True Appliance services if your appliance is a True Brand. Our experts are trained to work on various brands like NXR Range, Viking, Dacor, and even Fisher.
Washer and Dryer Repairs
Our technicians are also trained to work on a range of washers and dryers. Whether these appliances are used at a private or a commercial level, you can always count on the expertise of our technicians to resolve any problems. The technicians are trained to work on washers and dryers from manufacturers such as Jenn Air, Miele, Thermador, Monogram, and Wolf. Immediately you sense a problem with your appliances, do not hesitate to call us.
24- Hour Services
Many companies have stipulated operating hours, and you cannot find services past working hours. Our company takes advantage of that opportunity and provides services round the clock. You no longer have to order takeout dinner just because of your stove or range malfunctions. You can call our services anytime you want and experts will be at your doorstep immediately.
Certified and Licensed Professionals and Services
Our company is not only registered, but our technicians must also possess working licenses and certificates. You do not have to take our technicians' word about their expertise, just ask them for a license before they start work.
Furthermore, we also offer warranties on our services to assure you of the quality of work done. Once our experts repair your appliance, you can be sure that it will not malfunction for a very long time.
Conclusion
Many people think that they should only call on brand manufacturers to repair appliances. Though it's a good decision, the charges are always higher and you may not be guaranteed same day service. But with us, you can rest assured whichever brand of appliance you have will be repaired and with the most affordable fees.